Joe Danger
Joe Danger Infinity & Joe Danger Touch Remastered
Release: January 2022
Platform: iOS
NEWLY REMASTERED FOR 2022!
With a graphical overhaul and new engine Joe Danger Touch boasts the following major enhancements:
Back in action! iOS 15, 64bit Architectures now supported!
ProMotion support
Better power performance with new optimized shaders
Beautiful image quality, higher resolution graphics, textures with antialiasing and Metal support
Multitouch improvements
And much, much more including localisation updates
Joe Danger for Android
Release: April 2015
Platform: Google Play, Amazon Appstore, OUYA
Super smooth, super fun! Joe Danger comes to a whole new set of devices!
With 80 levels to master, 29 characters to collect and play with, and Daily Challenge mode, Joe Danger is a huge, huge game for your little, little screen!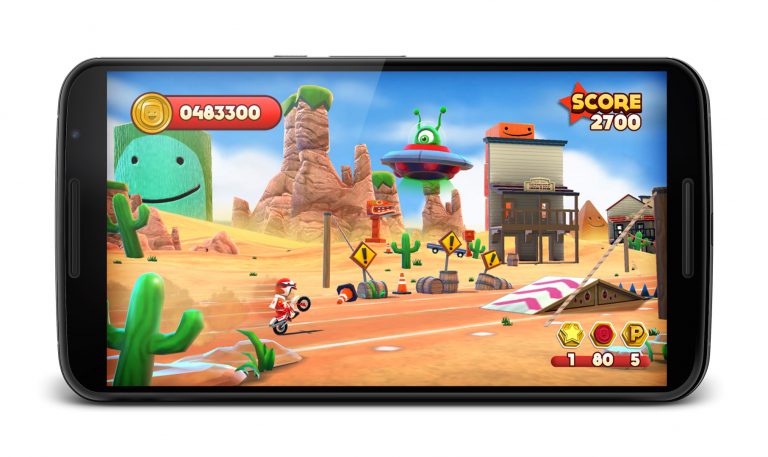 Or maybe it's a big screen! Because it's also available for OUYA and Fire TV, so you can play on your telly, and your friends can watch Joe being sent flying by another low bar and laugh!
There's full controller support, which offers a whole new way to play from the touchscreen original. The game supports Xbox 360, PS3 or generic HID/USB controller, a MOGA gamepad, or the Nvidia Shield.
Joe Danger Vita
Release: September 2014, January 2015
Platform: PS Vita
Joe Danger and Joe Danger 2: The Movie on Vita squeeze every massive thrill and incredible spill of the originals into your hands!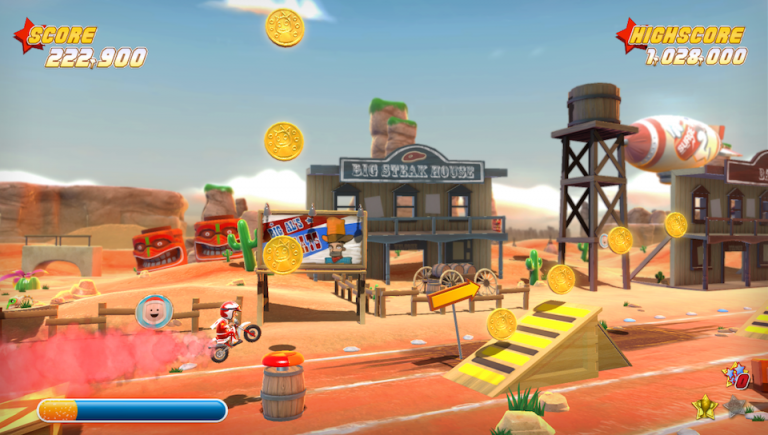 Take Joe on a ride from zero to hero in two games that live up to their big brothers with no compromises. Eye-popping super-smooth 60FPS graphics use only the very brightest colours on Vita's lovely screen, and we've revamped the JD control scheme so it plays just as nicely, too, including touch controls for the editor modes!
With both games featuring online leaderboards and ghosts to race against, plus a full complement of Trophies to collect, they'll give you hours and hours of play.
Joe Danger on Vita features 84 levels, including the Director's Cut and Laboratory stages from the Special Edition, and 25 characters to play with.
Joe Danger 2 on Vita features 85 levels, including 15 from the Undead Movie Pack, and 35 playable characters, including three super-special new friends! You can play as Tearaway's Atoi and Iota and LittleBigPlanet's Sackboy!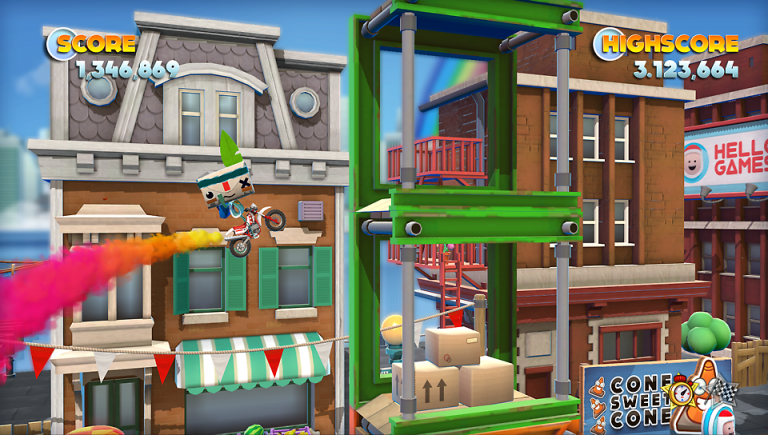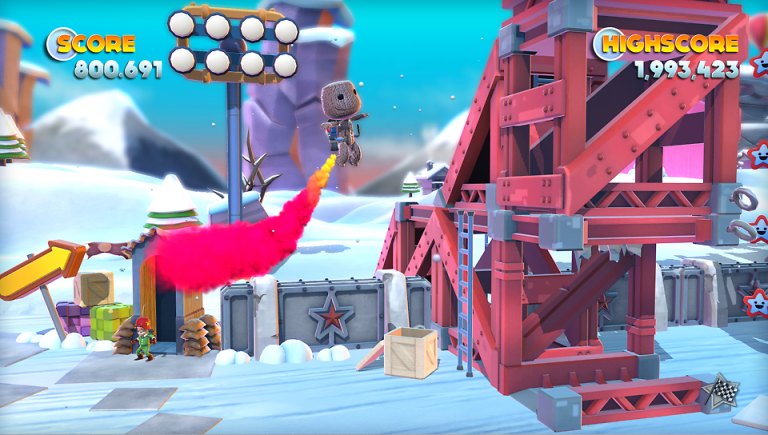 Joe Danger Infinity
Release: January 9th 2014
Platform: iPad, iPhone, iPod
Joe stars in a huge brand-new adventure in a micro world! King Gumball the magic gumball machine has brought Joe's toys to life and they're racing across his kitchen worktops, dining table and games room!
Joe Danger Infinity is built exclusively for iOS with love, and it's the biggest Joe Danger game to date, featuring super-smooth and beautiful non-stop play and dozens of vehicles to ride, drive and fly!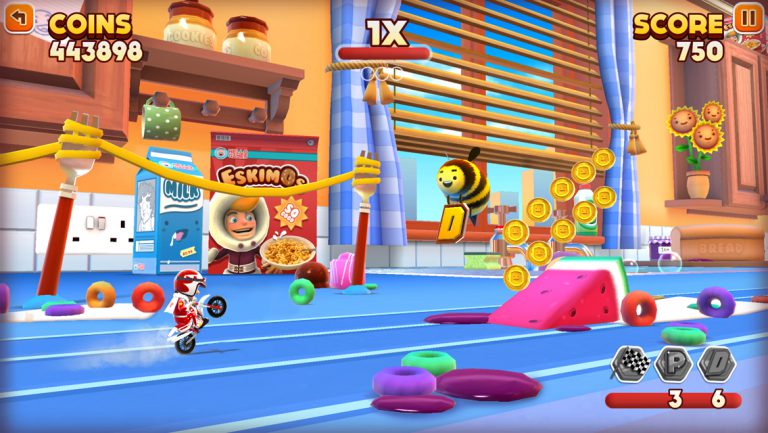 There are boss battles, cake collection challenge and loads of different characters to collect and play with. Every level has its own leaderboard and you can even compare your progress with your Facebook friends. The fun is endless! 😀
Joe Danger PC
Release: June 2013
Platform: PC, Mac, Linux
Now available on PC (plus Mac and Linux)! Finally! We wanted to bring Joe Danger and Joe Danger 2: The Movie to Steam properly, so we added Steam Workshop support for level sharing, mouse and keyboard controls, Steam Big Picture support, and super-sharp ramped up 1080p graphics! Joe Danger's never looked so good!
And that's not all! We added the full set of Team Fortress mercs as playable characters, and a Minecraft set for level editing which also includes Steve as a playable character!
Are the Steam versions of Joe Danger the ultimate versions? Possibly!
Joe Danger Touch
Release: January 2013
Platform: iPad, iPhone, iPod
The console experience takes the leap to your mobile and tablet! Featuring a whole new adventure to become the Master of Disaster. It's a completely new game, with entirely unique mechanics. Built from the ground up for iOS it still stays true to the core arcade ideas of the original, with the same lovely aesthetics, solid framerate and a focus on tight controls. It's a console quality game in your hands.
It will tone your lovely little fingers! Swipe Joe to make him pop a wheelie, flick barriers out of the way, tap to jump, hold to crouch and waggle your finger to fight with sharks!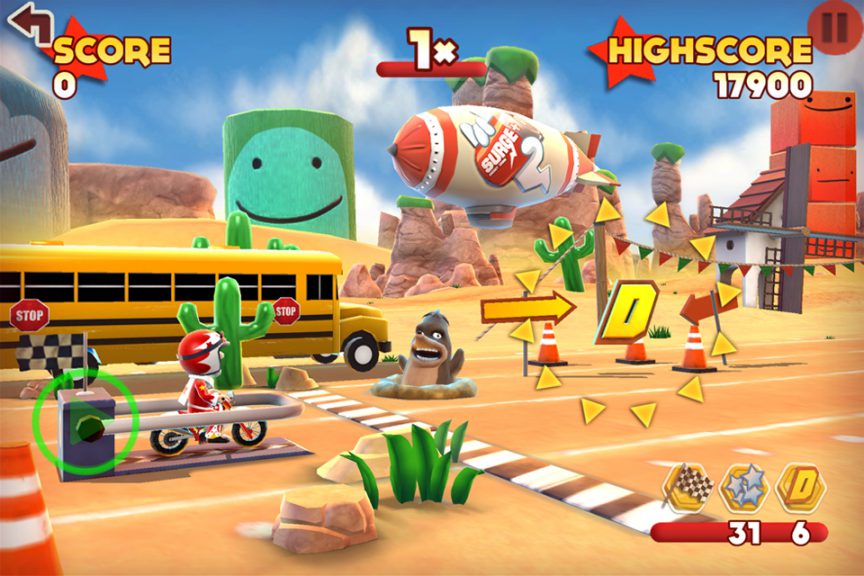 Joe Danger 2 The Movie
Release: September 14th 2012
Platform: PlayStation Network and Xbox LIVE Arcade
Have you ever run out of the cinema, done a pretend back flip, shot your friends with your fingers and shouted "Ice to meet you"?
Good. This is the game you've been waiting for.
Picking up where the chart topping, award winning "Joe Danger" finished, take the world's most determined stuntman to Hollywood, on the set of the greatest action film ever made. "Joe Danger 2 The Movie" is the game that allows you to out run an avalanche as a skiing secret agent, take on laser spewing robots whilst flying a jetpack, or even become a water-skiing, sky-diving, quad-biking, dinosaur dodging jungle adventurer.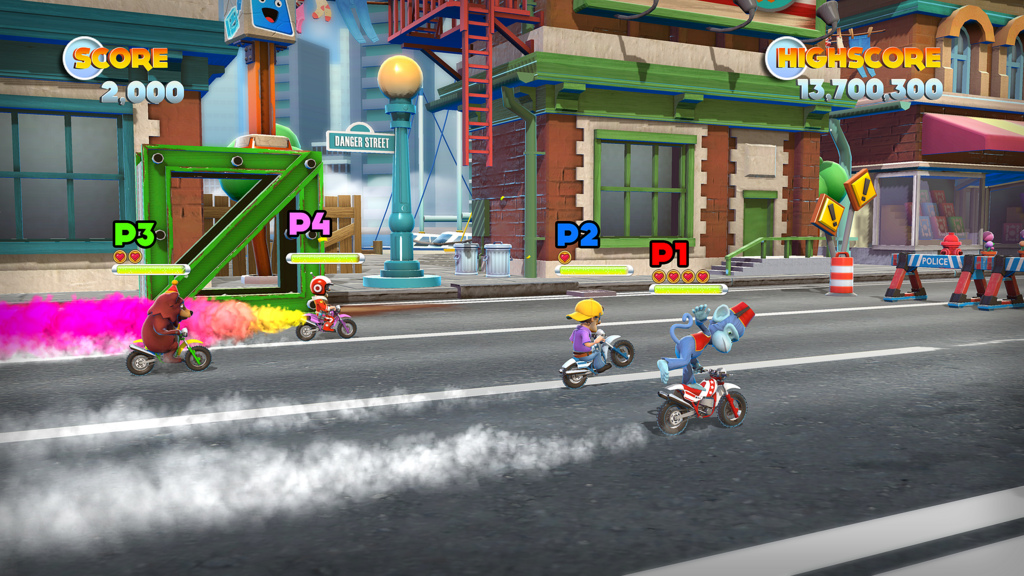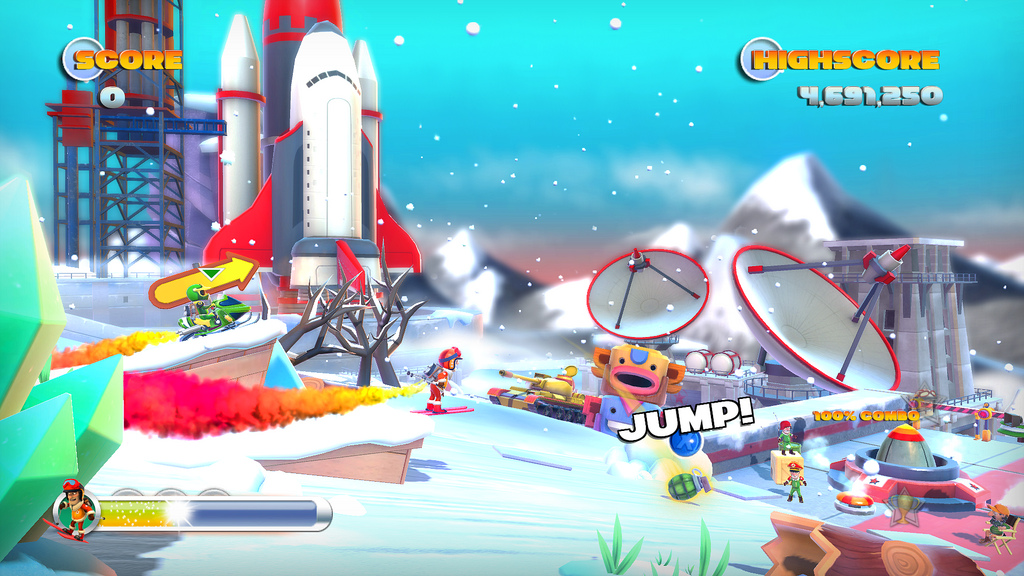 Joe Danger Special Edition
Release: December 14th 2011
Platform: Xbox LIVE Arcade
"Incredible" 9.5 IGN
"Flawless" 10 Destructoid
Finally available on XBLA! With double the game play time of the original, Joe Danger Special Edition features a whole extra career to take on, including all new challenges, gameplay modes, and some awesome new playable characters to unlock. You can even take a peek 'behind the scenes' with the insane laboratory levels and learn the secrets of the developers in the ultimate Joe Danger master class. Also introducing Pro Medals, our secret unlockable only available to the very best Joe Danger players.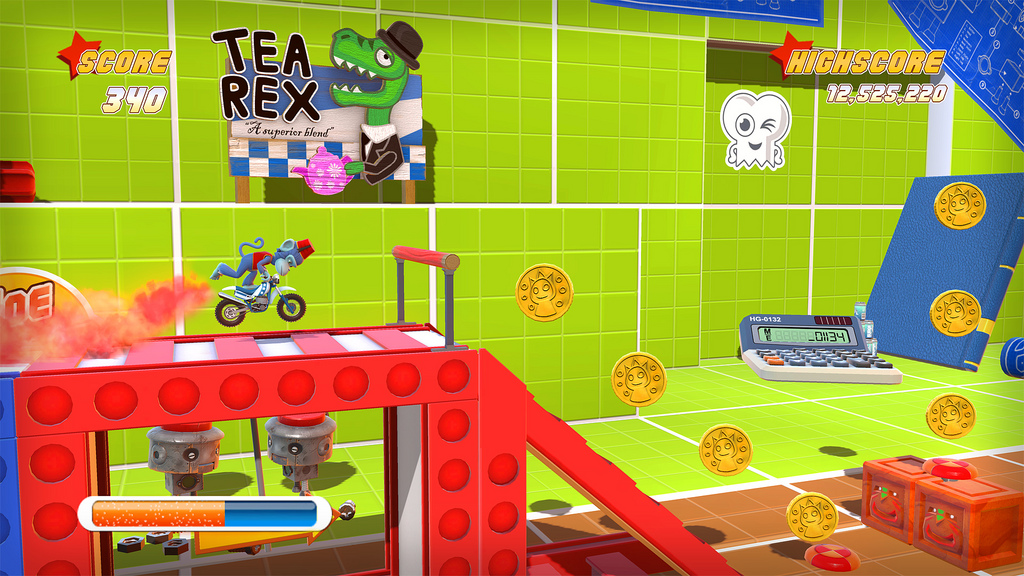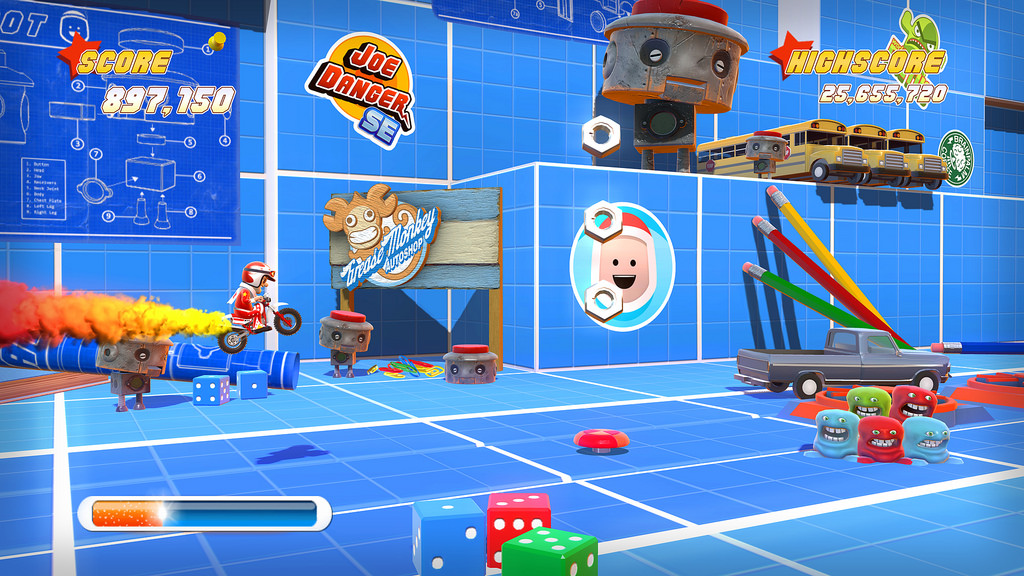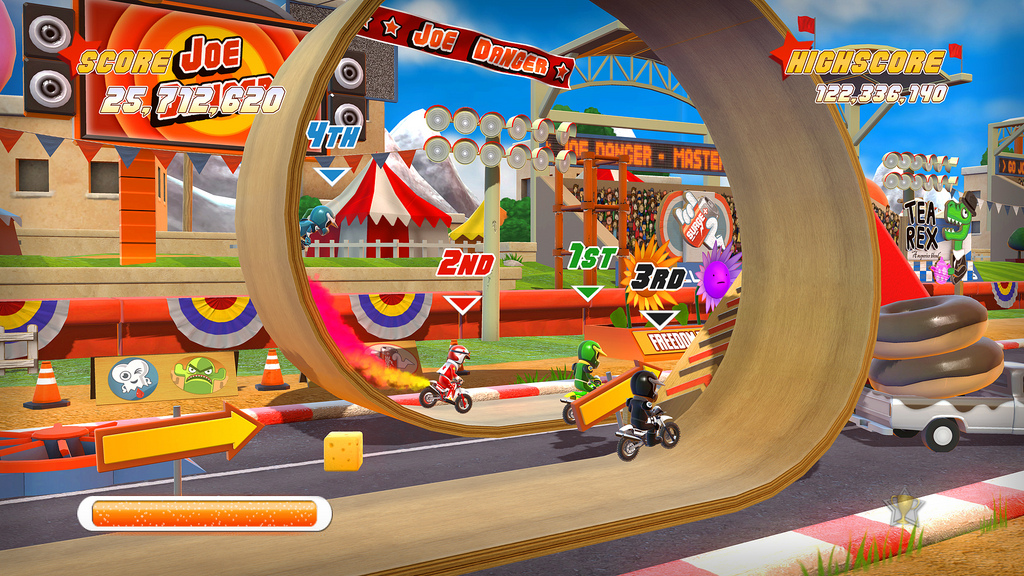 Joe Danger
Release: June 8th 2010
Platform: PlayStation Network
The original and best! Get the highest rated, multi-award winning, chart topping hit right now. Race against your rivals, out-thrill your friends and defy death as the player takes Joe across over 50 eye-poppingly gorgeous and eye-wateringly dangerous levels. Wear the cape of a stuntman and propel Joe through the ride of his life as you make your way from zero to hero.
"Perfect" 9 GameInformer
"Astounding" 9 Official Playstation Magazine
"Best PSN Game" 9.6 Play Magazine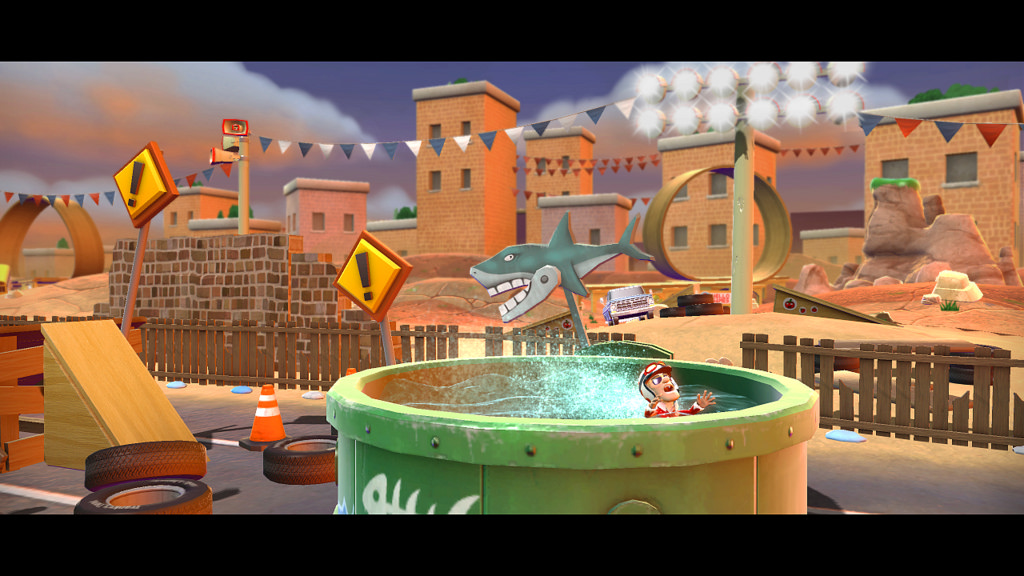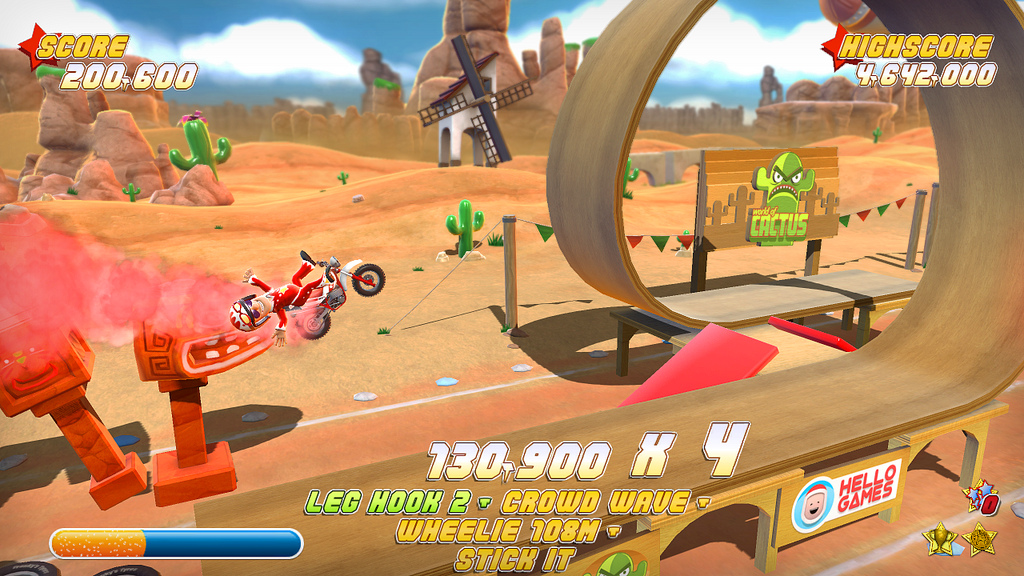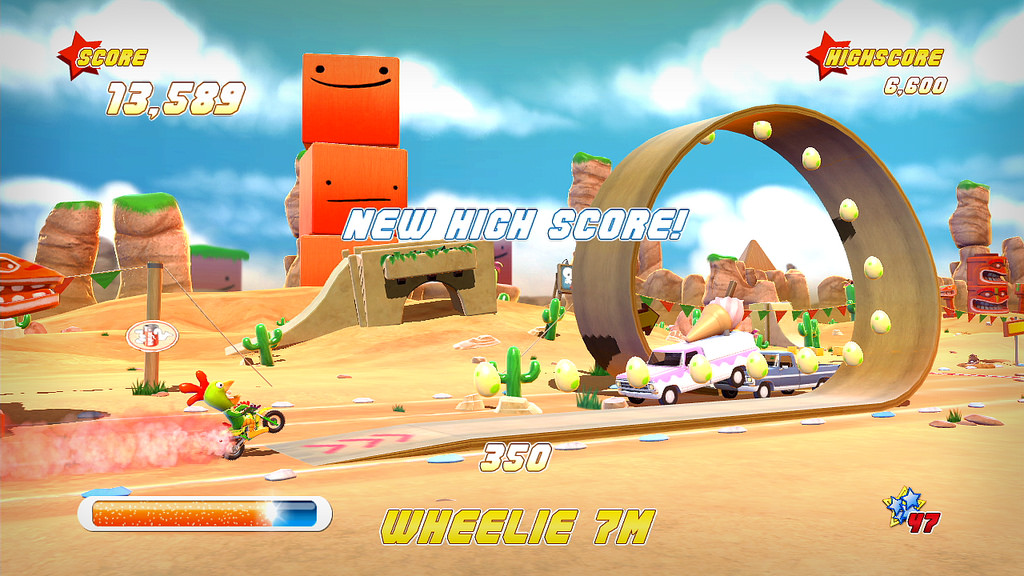 "It's an ambitious and exciting new franchise, but more importantly it shows off a small developer that deserves some big attention." GameInformer
"Joe Danger is an absolute delight. Fast, colourful, playable and fun it delivers on every front." Gamer Limit