Join Us
Come join Hello Games, we're a video game development studio based in Guildford, UK. We make innovative and artistic games. From the ambitious No Man's Sky, to the beautiful The Last Campfire, the arcadey Joe Danger and unannounced projects – we set out to make positive, impactful games that bring joy to people.

We are self-funded, self-published and entirely independent. Our team is diverse and talented. We value grit, humility, empathy and potential. Whether it's art, programming or design, we like people who want to create things every day, who want to find a place to do their best work and who work well with others.

Are you searching for a studio with the freedom of an indie studio but the stability and benefits of a much larger AAA? As a small independent team with large commercial success, Hello Games is in a unique position to mix the best of both worlds. For all the above roles we offer competitive salary and a range of benefits including Private Medical Insurance, Pension, Life Assurance and Critical Illness cover as well as a healthy social budget including perks like Pilates classes. All this in a lovely studio in central Guildford that has free parking and is only a short walk from the train station.

We have a number of roles open on announced and unannounced projects (see below). We are also always ready to talk to high-performing individuals regardless of open positions, from recent graduates up, so please don't hesitate to get in touch. Come and help us make something together.

Vacancies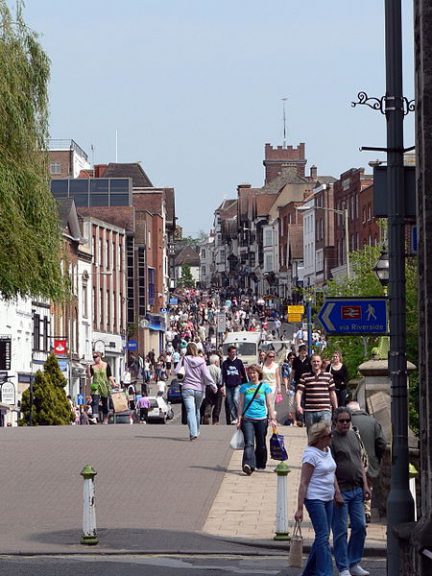 Location
Hello Games is located in the United Kingdom and is spread across two sites.
The majority of the studio is based in the historic and picturesque town of Guildford in the south east of England, an hour's train ride south-west of London. Today it is a vibrant town, boasting a wide range of retail and recreational facilities. Guildford has been called the Hollywood of video games due to its plethora of development studios in and around the town.
The Guildford studio is located centrally with easy access to road and rail transport routes. It is a modern and relaxed environment.
There is a small off-shoot studio based up in the university city of Cambridge, another major UK gaming hub about 50 miles north of London.